LOCAL MINI SITES DELIVER LOCAL RELEVANCY, BACKLINKS, AND CITATIONS
One of local link buildings' biggest challenges is getting locally relevant websites to drop a link or mention your client's site.
If you can land these through outreach, they can be incredibly powerful for getting high-rankings that are sustainable. While we work on a solution for outreach links, we've produced something as an alternative that is both affordable and effective.
I've been using this strategy for the past year and it's one reason I believe I was recently able to get solid maps rankings for a client in Chico that was stuck for 8 months.
WHY THESE LOCAL MINI SITES WORK: LOCAL RELEVANCE
Hopefully you already understand the importance of including locally relevant content on your client's local blog and you're producing this kind of content to help them rank.
You might know that this kind of content strategy is great for rankings but why it's so awesome can be a bit of a mystery.
This Isn't Your Typical Conventional Link Service, It Is Also a Co-Occurence and Co-Citation Service For Local
Even though a backlink to your site is put into each mini site, part of what makes these Local Mini Sites powerful isn't just their linking strategy.
It's the co-occurence, co-citation, and local relevancy they push!
While co-occurence and co-citation aren't exactly new thoughts to the world of SEO, here's a quick breakdown in case you need a refresher: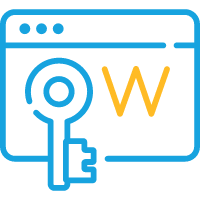 CO-OCCURRENCE
The presence, frequency, and proximity of similar keywords across various websites. You might be familiar with LSI content or keyword targeting/optimization via TF-IDF, 2 tactics fundamentally tied to co-occurence.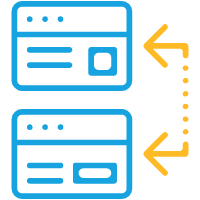 CO-CITATION
When one website or brand is mentioned, but not necessarily linked. You may have heard of "brand mentions" or "link building without links" - that is an easier way of describing a co-citation.
You probably have already experienced the power of these 2 things with our local citation services, but never realized it!
Let me explain.
With citations, you have to ensure consistency with the business name, address, and phone. For many citation sites, you won't even get a backlink or sometimes it's obscured by a redirect. But the real power of citations lies within the consistent information that's aggregated out to hundreds of citation sites.
Just the mere mention of the business name, its address, and associated information impacts the strength of the local businesses website in a positive way.
To harness the same power but through different links and properties, I've come up with a (long awaited) solution.
We call it "Local Mini Sites".
SO WHAT'S INVOLVED IN CREATING
LOCAL MINI SITES?
It is much more deep than your typical "local web 2.0". I've put a lot of thought into each little detail that goes into the sites we produce for you and your client, and we'll go over everything that goes into these below.
OUR LOCAL MINI SITES FEATURE A FEW DISTINCT ADVANTAGES
For one, all of the content on these mini sites is locally relevant and they're locally relevant in a few strategic ways.
1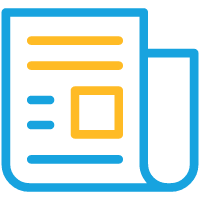 We piggyback local news stories and add our own commentary.
2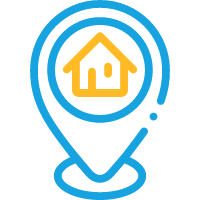 We mention 3rd party, non-competing places of interest and local businesses.
3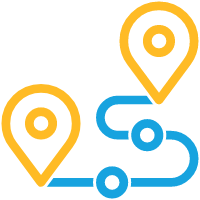 We include embedded maps and driving directions from another local business or place of interest.
4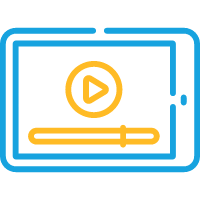 And yes, we can embed your video on request!
This is just a few of the things that make these Local Mini Sites powerful.