Superstar SEO Ranking Rocket Packages
Picture this: You've just signed a new client. You've written your content, optimized your site, built your foundational links and...
Your'e Stuck On Page #2
You're client is calling you complaining that they aren't seeing any results, wondering what they are paying you for. They say they are wasting their money and threaten to go with someone else.
You've got bills to pay, and a reputation to maintain so you can't afford to lose this client by not getitng them the rankings you promised but here you are stuck on page #2 and guess what...
It's Not Your Fault
Trust me, I know. I have been doing SEO for clients since 2013 and I faced the same problems you do:
Cranky Clients
Stallled Out Rankings
Fear That You Can't Deliver
I couldn't stand it, I was tired of seeing my ranking stay in the same position day after day, week after week and on and on. I hated having to come up with exucses to tell my clients, and most importantly... I hated not having a way to improve my rankings and control my business.
So I Decided To Make A Change
I decided to put my head down, do the research, test, and re-test to come up with a system that would get my rankings unstuck. It took months of research, thousands of dollars, and multiple failures but in the end...
I Cracked The Code
I was able to put together a system that would consistently get my client's sites to rank... even when they were stuck on page #2... but I was left with a dilemma do I keep this system to myself? Or do I reveal it to other SEO's who were experiencing the same pain I was?
I released the system to a test group of special SEOs to see if they could replicate the same amazing results I got...
And Their Results Blew Me Away
Check out what some of them had to say...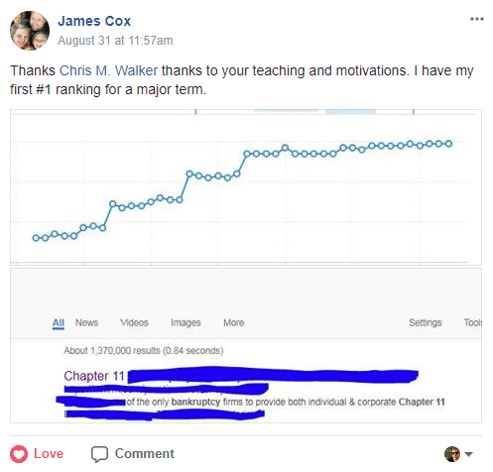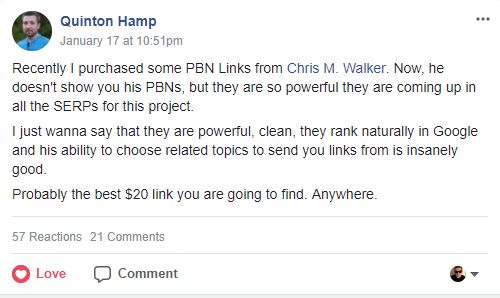 And they just kept pouring in!
But this left me with a dilemma... do I release this to the public so they can get results like this:


Or Do I Keep It Underground?
The thought of so many other SEOs out there, SEOs like you who are struggling to break out of page #2 hell was too much for me to handle, so I decided to help out so...
For A Limited Time...
I am releasing the Superstar SEO Ranking Rocket to the public at a STEEP discount.
What Will You Get?
Delta Package
1 Trust Flow 15+ PBN Link From The Superstar SEO Premium PBN Network
Share your link to 800 people for possible social exposure
10+ DA 80+ posts on social media
Gamma Package
5 Trust Flow 15+ PBN Link From The Superstar SEO Premium PBN Network
Share your link to 200 people for possible social exposure
10+ DA 80+ Social Links
60+ Bookmarks
Omega Package
10 Trust Flow 15+ PBN Link From The Superstar SEO Premium PBN Network
Share your link to 6,000 people for possible social exposure
10+ DA 80+ post on social media
60+ Bookmarks
30+ Web 2.0 Links From DA 80+ Web 2.0 Blogs
30+ .pdf Site Submissions
All Packages
Submitted To 3rd Party Indexing Service To Speed Up Indexing
Comfort in the knowledge that your SEO is being handled by a 5 year veteran that cares about your business and clients as much as you do.
Hurry Though...
I can't offer this service at these prices for long... I sell the individual pieces of these packages seperately at a much higher rate so you literally have nothing to lose... unless you don't act now.
Sincerely,
Chris M. Walker
Superstar SEO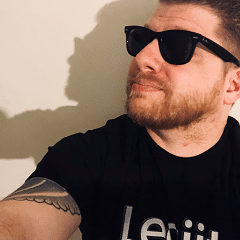 You Will Be Asked To Provide The Following:
Delta Package
1 URL, 1 Keyword
Gamma Package
Up To 5 URL And 5 Keywords For PBN. Share 1 link on social media
Omega Package
Up To 10 URL And 10 Keywords For PBN. Share 1 link on social media
Once You Provide The Above information we will begin your order. When it is complete we will contact you with the following deliverables:
Screenshots of your PBN Links (Such As This)
Screenshots of the total number of people that saw your link on social media Made that can be confirmed at http://sharedcount.com
A report of your social, bookmark, web 2.0, and .pdf links
FAQ:
You can use as many anchors/keywords as PBN links as you get (1, 5, or 10)
You can only use one URL for Social Media/Bookmarks/Web 2.0/.pdf unless you buy extras
Social/Bookmark/Web 2.0/.pdf links will all be URL anchors
We do not accept Casino/Gambling, Gaming, Pharma, Adult, or anything illegal. We also reserve the right to reject any link for any reason without explanation
PBN links are permanent home page links
Disclaimer:
While we are confident in our process and have gotten result after result for our clients we do not own Google. We can never be sure what will or won't work and are not responsible for any change up or down, or lack of change in your rankings. You accept that you are paying for a process and not a ranking, and will leave feedback in accordance with that.
We are confident in our process and use 100% best practices with our PBNs to keep them from being found, creating footprints, or being penalized. However sometimes things do happen. If we ever lose a site for any reason we will replace your link(s) at no charge.
REFUNDS:
Please note that there are no refunds provided for any reason once the sale is made so be sure that you know what you want before placing your order and ask any questions you have before you order. This policy is 100% firm so please do not ask.