On Page SEO Audit By Superstar SEO
Them: "I have sent guest posts, PBNs, niche edits and everything else and my site is STILL stuck on page #2!"
Me: "How is your on site SEO?"
Them: "Its perfect! All the lights in Yoast are green!"
:: Looks at their Site, finds all kinds of problems ::
Me: "Here is your problem. Fix this, wait a while then lets re-asses"
The above conversation has happened WAY too many times.
Does that describe you?
If it does… its not your fault.
SEO courses tend to focus primarily on backlinks. That's probably what you were taught.
SEO plugins give you a nice little checklist of things to do, and they even give you a nice little hit of dopamine for turning a light green.
But the truth is that almost no one knows how to do it correctly… and because of this they either…
Spends thousands of dollars on Links they don't need
Or
Get stuck in page #2 hell.
Trust me, I know… the same thing happened to me.
For years I just thought if I
Built the strongest PBN
Found the most relevant guest posts
Created the nicest web 2.0s
Shared on social media
That I would beat the competition every time.
And for a long time… I did.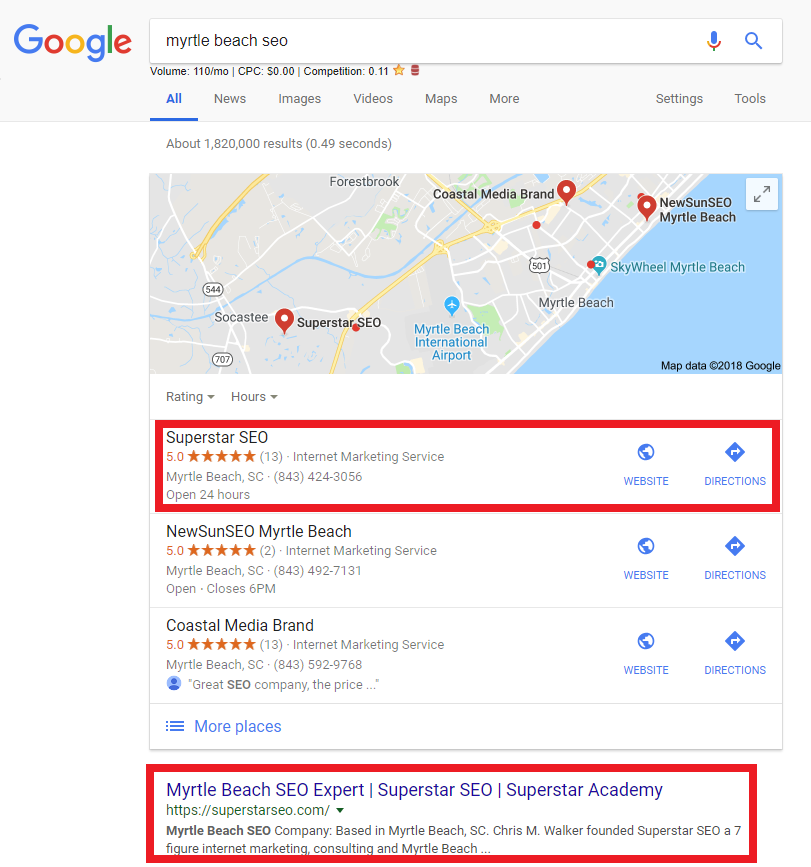 But this is a competitive world. The better you get, the better everyone else is going to get in order to beat you.
And people started beating me.
I saw my rankings drop as new, hungry SEOs tried to take them away from me…
…and I couldn't figure out why!
I spent hours digging through their backlinks on AHrefs seeing what they were doing
I tried all the latest gimmicks and link building tactics
I tried everything I could find in forums, groups and courses
NOTHING WORKED
I was desperate. This was my pride, my reputation, and my livelihood on the line.
Not figuring this out would mean I was a failure as an SEO and I would have to go back to working a day job I hated for a boss who hated me, for a salary I couldn't live on.
I had come so far… I couldn't let that happen!
So I decided to start from the beginning.
I looked at the sites that were now beating me trying to figure out what they were doing right that I wasn't.
And then… I cracked the code.
See I had been just going by what Yoast SEO told me for my on site SEO.
I figured that my competitors were doing the same thing, but when I analyzed their sites in Yoast…
…it was way off.
This didn't make sense to me, but because I was desperate I decided to emulate what they were doing.
They were winning and I wasn't, so what did I have to lose?
So I changed some of my sites around to emulate what they were doing and what happened next…
BLEW MY MIND
After I made the changes to my website and waiting a while, my rankings started to return.
I even took over the top spots again because of all the link building I did before I figured out the on page.
I couldn't believe it. The answer had not only been right in front of my face the whole time…
…it had been super basic.
I was saved. I wasn't going to have to go back to my old life after all.
And SEO would now be a lot easier for me because I could get this right in the first place and have to use far less resources.
This was one of the most stressful experiences in my business, and one that I not only don't want to repeat…
…I don't want you to go through either.
That's why I am offering for the ridiculously low introductory price of $10 (just to cover my time) I will run a thorough on site analysis of your website
This includes:
Internal
Links
Indexability
Redirects
On Page
Duplicate Content On Your Site
Security
External
Page Speed
Page Resources
Mobile Friendly
Front-end
AMP
XML Sitemaps
In fact you can check out a sample of what your report will look like HERE
And all you have to do is give me your URL!
I don't want you to go through what I went through.
I want you to have the success you deserve.
So please… give this a try, then implement the changes.
Do it for yourself, your business, your family, and your success.
Sincerely,
Chris M. Walker
CEO
Superstar SEO
FAQ:
Is this an automated report or manual audit report?

The audit is done using a piece of technology called Sitebulb that I configure for each site. However it is not a standard nonsense report like WooRank or whatever. It is incredibly in depth.

Is the report branded at all?

No. You can pass this directly to your client if you would like. Makes for a great leadgen tool!

What info do you need from me?
Disclaimers:
I will provide you the report. Its up to you to do the work to get it done.
No change in ranking is guaranteed. We are not responsible if your ranking goes up, goes down, or stays the same.
If your site uses cloudflare the report may be less accurate.
Absolutely no refund for any reason.
We do not accept Casino/Gambling, Gaming, Pharma, Adult, or anything illegal. We also reserve the right to reject any link for any reason without explanation
We will not consult with you on how to implement the changes. If you need help with that, please sign up for Superstar Academy to learn how to implement the changes.