Chris M. Walker Consulting - Monthly
Hello everyone, my name is Chris M. Walker, and I want to help you change your life.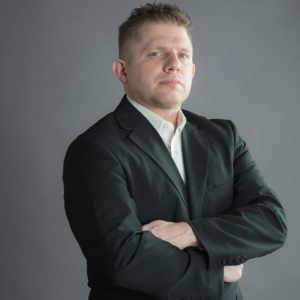 ☝🏻That's me
Do you have a business you are struggling to scale to the next level?
Maybe you have a website you are trying to rank on the first page of Google but can't quite get there.
Maybe you are getting started but just need some direction on how to really go all in?
I get it because... I've been there.
I am going to show you how I can help you get where you want to go but first a little background on me so you know I am not full of 💩
I have started and run multiple businesses (including this very website Legiit) that are now successful, but took a long time stumbling around in the dark, not having any idea what I was doing, losing money, making mistake after mistake and learning the hard way.
Only 2 things allowed me to eventually break through.
Knowing that other people have had success, so I could too
Finding people that had been where I want to be and getting them to teach, consult, and mentor me
Its that last one that was really key and allowed me to break through.
I found someone (and eventually several people) that had done what I wanted to do, and were willing to help me get there.
They looked at what I was doing, where I was, and where I wanted to go... and they showed me how get there.
Its important to note that they did NOT get me there, they just showed me the way...
How to cut out the stuff that wasn't working
How to play to my strengths, and minimize my weaknesses
Answered all my questions
And gave me an action plan on how to proceed from there
And it literally gave me what I needed to turn everything around.
Its how I was able to:
Go from selling a few little $10 services to having a globally recognized SEO Brand (Superstar SEO)
Grow one of the largest SEO communities online (Superstar SEO Facebook Group)
Create a multimillion dollar online business that doesn't sell any products (Legiit)
Train and coach over 1,000 people that wanted to learn SEO or other business skills (Superstar Academy/Profiit Academy)
And empower thousands of freelancers and business to scale their business through Legiit
All thanks to the guidance provided to me by my various mentors and consultants.
So you may be thinking "That's great... but how does any of it help me?"
Caleb here probably asked the same thing before working with me, but after just 1 call this is what he had to say...
And Marcus who already runs a very successful Australian Marketing Agency has this to say...
And Monty who runs a large scale SEO agency
I want to help you to help yourself by using the lessons I have learned from my experience, and from my mentors to help do for you what they did for me... but with a couple of bonuses.
First of all, those mentors were EXPENSIVE. I put myself into life crippling debt to afford them. Some were over $1,000 once, some were thousands of dollars a month.
It was totally worth it... but I also realize that not everyone is in a position in their life to plunk down that kind of money.
The second bonus is that I have had the benefit of multiple mentors, I have seen what works, and what doesn't. I have also trained 1,000+ business owners and entrepreneurs... so I know how to listen to someone, figure out where they are, and more importantly get them where they need to be.
That's what I want to do for you.
Take a decade of successful business application and education, and give it all to you... in one hour doses.
What You Get
A one hour 1-on-1 Zoom call with me where we will get into your business, website, or other areas you need help with, analyze what's broken, and come up with an action plan on how you can fix it.
After the call, a roadmap that you can put into action immediately to start changing your life
A recording of all calls to rewatch at your leisure
A complimentary 15 minute follow 30 days later to see how things are progressing
The kick in the 🍑 that you need to start living the life that you deserve
Restrictions
Since I am selling blocks of time this is obviously not something I can do an unlimited number of, so I will only be able to take on a few people, and as I am launching this service I already have 3, so if you want to start making changes the time is NOW
I can't help everyone. I wish I could but sometimes things are outside my experience so you MUST apply first and be approved. You can Do That Here
You must understand that I am going to consult and advise, I can't do the work for you, and I am not responsible for your success or lack thereof, especially if you don't do what I tell you.
So what Are You Waiting For?
I believe in you. I believe that you can be the success you deserve to be, and that the world needs you to be.
So the way I see it you have 2 options:
The slow way. Spend the next year losing money, wasting time doing things that don't work, getting frustrated and lost and making very little or no progress
Spend the price of a night out working with someone that has been where you are, and has the answers to the test to give to you, and will custom fit his experience to your needs so you can skip the waiting, the loss of money, the frustration and the wasted time.
Which option do you choose?
If you decide to go all-in on yourself and choose #2 then I look forward to working with you.
Like I said space is limited so Apply Now and if we are a good fit let's start getting you the life that you deserve.
Sincerely,
Chris M. Walker
CEO
Legiit Online Maketplace Inc.
Superstar SEO Inc.
Superstar Academy
P.S. Please check out some of the results below