Advantages of an Optimized WordPress website:
1. Better search-engine rankings
2. Reduced Bounce rate
3. Enhanced User Experience
4. Significantly Faster Loading time
5. Huge boost in sales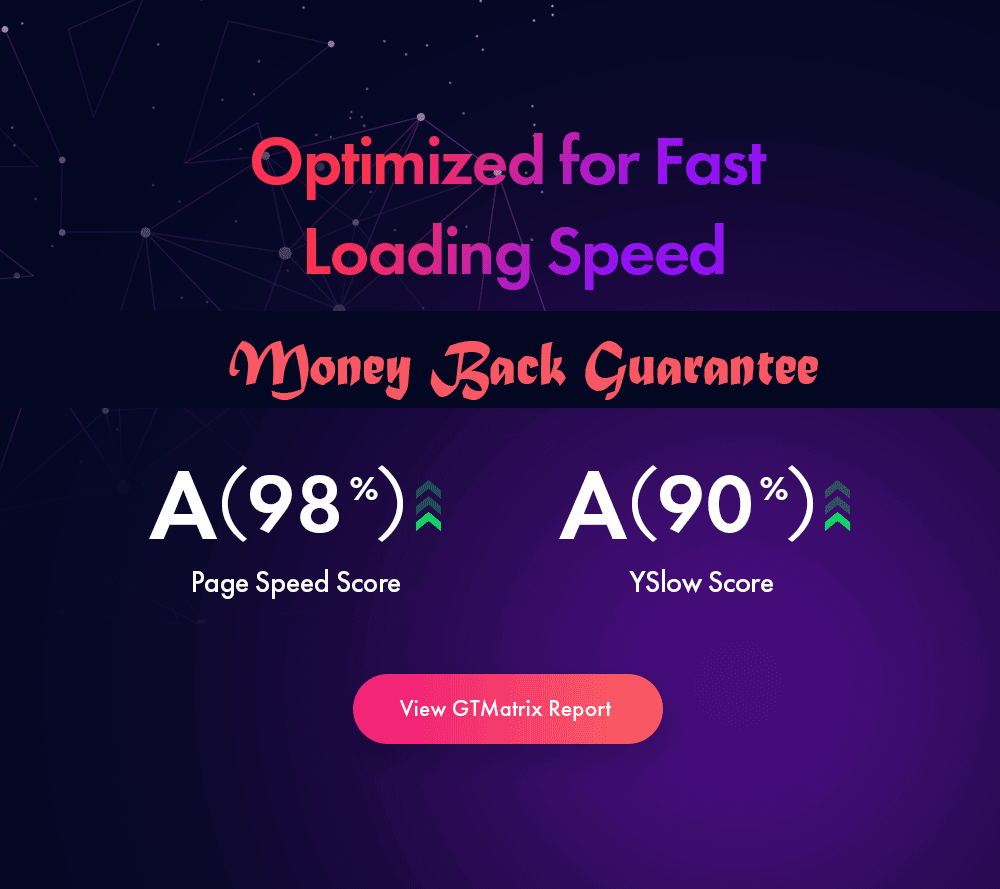 Before My work
After My work
My WordPress Website Speed Optimization Service includes:
· Images/Videos Scaling and Lossless compression
· Minification and combining of JS/CSS
· Reduction of Page Size
· Complete Database optimization
· Deferring of JS
· Setup and configuration of CDN according to the needs of the website (Optional)
· Bug fixes and other fixes related to speed
You will get a before and after report comparison. I will also provide some PRO tips that will help you keep the website speed amazing.
Are You Struggling To Optimize Your Website & Want To Load Fast Your Website? Don't Worry We Are Here To Sort out Your Website Speed Problem.
I am a WordPress expert working worldwide with WordPress sites, I've developed and designed more than 400 WordPress websites in my carrier.
I provide the best website development services worldwide and I am also running of the company of developers where I provide work to them.
Website speed According To GT matrix & Google page speed
Note.1:
If you want to load your site faster or have website loading issues.
- Please send me your site URL first so I can run a few scans to see what's going on.

Note.2:

- There are two reasons for it. One Is, during optimization some plugins may block their files, In that case, you may face issues with your ads company. The second one Is ads coming from external sources. We can't access their files or images.
Please contact me before confirming the order, I can provide the best discounts after seeing your website if it will applicable according to my rules.