Do you want to have your Google My Business Listing Optimized For Map Pack Rankings Without Having To Spend Countless Hours Researching, Gathering, Uploading & Editing Your GMB While Paranoid If Your Listing Is Going To Get Suspended With Every Modification You Make?

Google My Business Listing Optimization Service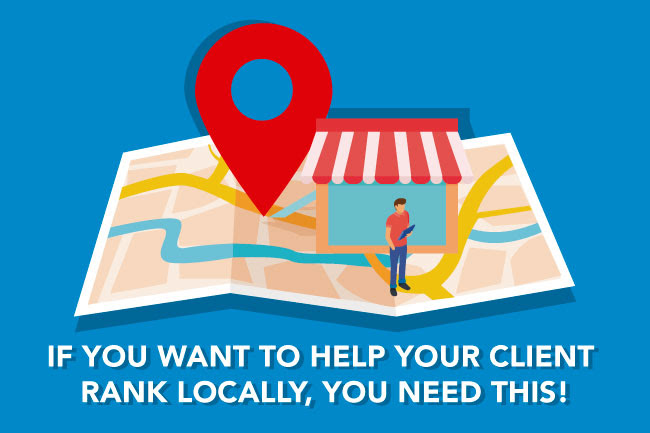 Here's What I Got:
I will optimize your Google Business Profile GMB GBP by optimizing all the listing information and implementing our secret sauce to ensure every section is as optimized as possible.
From there, I will gather images in your niche from a combination of numerous strategies, including but not limited to paid royalty-free pictures that make it 100% SAFE and UNIQUE to Google's eyes and remain safe from copyright issues when being added to your listing. Then I will optimize each of those images with your listings GEO location latitude and longitude along with unique semantic KW rich EXIF data added to the properties of each one of those images making each one unique to one another and optimizing for local and keyword rankings.
We follow that up by uploading each of those images in each of its properly designated categories. We get our trained SEO writers to write you a unique GEO and Keyword rich optimized description content for your Google My Business listing, along with many more powerful implementations. You can find the full list of what we will do below:
In-depth keyword research
Gather & upload images to GMB/GBP listing (we'll even keyword optimize each image with unique semantic-related keywords and GEO-Tag zip code local coordinates data)
Optimize business info description with 750+ words, including target keywords
Publish 3+ GMB posts optimized with geo-tag data, hashtags, CTAs, and optimized post text content
GMB/GBP Daisy Chain Secret Sauce Linking for increased map rankings
Unique SEO Optimized description for all individual services offered in the listing
Business.site optimization 1000 word Surfer SEO article topically related, niche relevant, and keyword rich to GMB/GBP
Strategic SEO linking techniques in content to power up other owned or topically relevant authority online assets
and more of our behind-the-scenes SEO magic
Here's What It's Going To Do For You:
Google my Business is good for SEO marketing, and the customer searching online to find the best option. This GMB Listing Optimization service will allow you to have a fully built and fully fleshed out Google My Business listing ready to skyrocket and rank right into the Google Search map pack in your local service area maps.
70% of the listings that we optimize with the proper keywords, geo images, and other methods we use tend to hit the Google Maps 3-Pack within the 4-6 days from the day the optimization is complete resulting in hundreds of customers buying products or calling for service, either way, producing results. This obviously won't happen if you are targeting a more competitive niche or city with a lot of competition, but it will most definitely give you a massive head start.
This will save you the time of having to go through this entire tedious, time-consuming process and not even be sure if you are doing it right half the time. You may have missed a step over here or a step over there, after all, it's a lot of steps to keep track of. Why not just relax with peace of mind that it's being taken care of once you get your listing verified and be done with it. What you need to do is verify you or your client's listing, send it over to me and let me optimize it, get it back and order some 100% stick-rate or money back Guarantee Google regular and local guide reviews from here and then from there let that bad boy sit for a week or 2.
From there, you are literally 80% of the way there, and I can damn near promise you that you will get calls and actions even if you just stop right here. Of course, I recommend you attach a local website with the right Location page attached to the listing and then send powerful links to the attached website like 100% correct Powerful NAP Citations links that can be purchased here along with click-through traffic to help push the local Google GMB listing ranking if it isn't where you want it to be but this service will make this process 80% faster, easier and less expensive than any other service out there.
Here's What I Want You To Do Next:
If you are looking for a Google My Business Listing Optimization Service, go ahead and click the order service button and proceed to add this service to your cart. From there, go ahead and proceed to payment. If you want to add additional add-ons that will help make your GMB listing more powerful, then go ahead and do that now.
From there, you just send me your GMB listing and log-in information, and we do our thang. No more wondering, "how do I optimize my business listing on Google."
It's time for you to stop wasting time playing GuessEO and let us do the optimizing while you focus on verifying your claimed Google Maps business listings and knowing how to handle all the geo-target traffic flooding your business phone number.
Scroll Up, Click The Button and Let's Get Started On Your Order!
***Delivery time stated is to give us wiggle room for any delays, but more than likely, we usually tend to deliver much sooner than that.
REFUNDS:
Please note that there are no refunds provided for any reason once the sale is made, so be sure that you know what you want before placing your order and ask any questions you have before you order. This policy is 100% firm, so please do not ask.